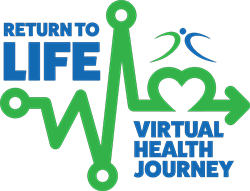 Primary Care Networks (PCNs) are working together to provide a resource for everyone in our communities to add some activity into their life and have some fun along the way by hosting an annual Get Out, Get Active (GOGA) Challenge. Albertans are being asked to step up their physical activity this spring by joining this free, six week online program. GOGA keeps track of participants physical activities (walking, running, swimming, basketball, cycling, gardening etc.), converts them into steps, which then "virtually" takes them on a health journey. It is open to everyone of all ages and abilities, especially those who are not currently active and are looking to get started.
Participants are encouraged to track and log their activity each day. They can monitor their progress online to see how far they have gone on their virtual health journey, as well as to see how their overall team is doing. During the challenge, a pedometer or other step tracking device can be used to track physical activity. The online program can also translate time in various activities into the equivalent in steps.
Participants are welcome to challenge co-workers, friends, and family to join GOGA to increase motivation. Participating PCNs will be organizing activities including partnerships with community recreation facilities to provide more opportunities to be active for all participants.
Join us on our mission to create a culture of wellness starting with a vision to incorporate physical activity into our communities. Whether it be in the workplace, at school, at home or in a recreation facility, GOGA is a unique way to celebrate physical activity achievements.
Why is this important?
Canadians do not move enough in their day and spend most of their time being a zombie sitting in front of a screen at work, or a mobile device at home. Physical activity levels are dropping rapidly for children, youth, adults and seniors as we spend more and more time sitting. This has a huge impact on health and quality of life.
Less than 5% of children and 15% of adults are meeting the recommendations in Canada's Physical Activity Guidelines.
1/3 of all Albertans are sedentary (not moving) for more than 10 hours every day.
On average, Albertans sit for 8 hours and 50 minutes per day.
Physical inactivity is a global health issue more concerning than obesity.
GOGA will get you moving more and sitting less so that we can positively affect sedentary behaviours and physical activity levels across Alberta and beyond!
What is new for 2017?
In previous years GOGA has led participants on a virtual trek through Africa and
Costa Rica. This year we will take you on a journey to discover what happens in your body as a result of being active.
We need you to return to life! Humans were designed to move, and GOGA is a great resource to do just this. By joining, you will learn what happens to your brain, muscles, bones and heart while you explore fun and exciting ways to be active. The more activity you do, the more benefits you will see and experience for yourself. As you enter your activity each week, you will get to see your GOGA character transform from a zombie to a superhero!
Not only is GOGA 2017 offering participants a brand new experience, it offers a new website and physical activity tracking system making participation easier than ever before. We want to inspire everyone to learn and experience why physical activity is so important for your health and quality of life.
Why should you join?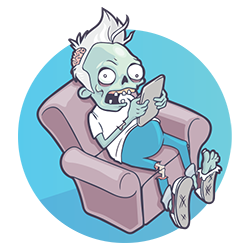 Did you know that about 5.3 million people die each year because they are not active enough?
But getting started with activity is much easier than you may think. If you were to increase your physical activity by even 10 minutes - you can reduce your mortality risk (risk of death) by 10%.
Whether it be in the workplace, at school, at home or in a recreation facility, together we can celebrate moving more and show you that low activity levels are something you can positively change - in a fun way!
Who is involved?
GOGA started as an Edmonton area challenge and last year had 11 PCNs participate. This year the interest has grown provincially to include 21 PCNs. GOGA provides an innovative and fun physical activity resource to millions of patients. We hope that by joining us you will be inspired to reach new physical activity levels, and most importantly, stay active and create life long habits which will improve overall health and reduce the risks of chronic disease(s).
Which PCNs are participating in the Get Out, Get Active Challenge?
What is a Primary Care Network (PCN)?
A PCN is a network of doctors and other health providers such as nurses, dietitians, mental health professionals, therapists, pharmacists, exercise specialists and others working together to provide primary health care to patients.
A PCN can be comprised of one clinic with many physicians and support staff, or several doctors in several clinics in a geographic area. Each network has the flexibility to develop programs and to provide services in a way that works locally to meet the specific needs of patients. This is done within the provincial PCN-PMO framework.
This flexibility to develop local solutions to local health issues makes each PCN unique and encourages the PCN team to focus on the needs of the local patient population.
There are 42 PCNs operating throughout Alberta with more in development. More than 3,300 family physicians in Alberta are working in PCNs.