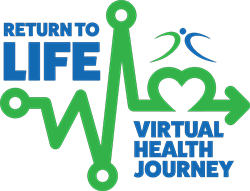 Healthcare teams in Alberta called Primary Care Networks (PCNs), have created a resource for everyone in our communities to add some activity into their life and have some fun along the way. In partnership with Prescription To Get Active, the Get Out, Get Active (GOGA) Challenge is a free online physical activity tracker that keeps track of how much you move each day and converts these activities into steps. This resource is open to everyone of all ages and abilities, especially those who are not currently active and are looking to get started.
We need you to return to life! Humans were designed to move and the GOGA activity tracking program is a great resource to do just this. Sign up for the challenge to learn what happens to your brain, muscles, bones and heart while you explore fun and exciting ways to be active. The more activity you do, the more benefits you will see and experience for yourself. As you enter your activity each week, you will see your GOGA character transform from a zombie to a superhero! During the first six weeks, you will receive encouragement and feedback as you reach each new checkpoint.
Simply use a pedometer, activity device like a Fitbit or choose an activity and time from the list to see how far your character has made it and what health benefits you have achieved. Sign up as an individual or create a team to challenge your co-workers, friends, and family to join in on the fun!
Why Activity?
Canadians do not move enough in their day and spend most of their time being a zombie sitting in front of a screen at work and school, or a mobile device at home. Physical activity levels are dropping rapidly for children, youth, adults and seniors as we spend more and more time sitting. This has a huge impact on health and quality of life.
Less than 5% of children and 15% of adults are meeting the recommendations in Canada's Physical Activity Guidelines.
1/3 of all Albertans are sedentary (not moving) for more than 10 hours every day.
On average, Albertans sit for 8 hours and 50 minutes per day.
Physical inactivity is a global health issue more concerning than obesity.
GOGA will get you moving more and sitting less so that we can positively affect sedentary behaviours and physical activity levels across Alberta and beyond!
Why should you join?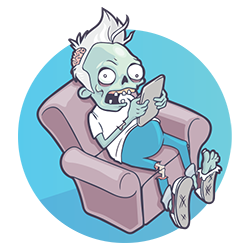 Did you know that about 5.3 million people die each year because they are not active enough?
But getting started with activity is much easier than you may think. If you were to increase your physical activity by even 10 minutes - you can reduce your mortality risk (risk of death) by 10%.
Whether it be in the workplace, at school, at home or in a recreation facility, together we can celebrate moving more and show you that low activity levels are something you can positively change - in a fun way!
Our Mission
GOGA started as an Edmonton, Alberta and area challenge and has now grown provincially to include 21 PCNs all across Alberta. Instead of running only one annual challenge, GOGA will now be an activity challenge that participants can use all year long. In order to provide this resource to as many participants as possible, the Prescription To Get Active Program has also partnered with PCNs to provide this resource to its program members and patients all across Canada.
GOGA provides an innovative and fun physical activity resource to millions of patients. We hope that by joining us you will be inspired to reach new physical activity levels, and most importantly, stay active and create life long habits which will improve overall health and reduce the risks of chronic disease(s).